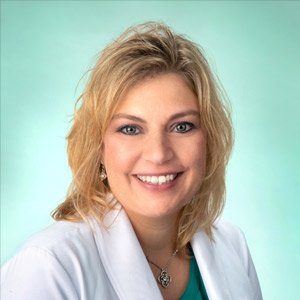 I first fell in love with food and nutrition when I was in high school. I had ACL reconstruction surgery when I was 16 years old and became fascinated with the role of nutrition in the recovery process. I could not believe that the first meal they served me out of surgery was a hamburger and French fries.
Fast forward some time and I have been a Registered Dietitian for 24 years. I completed my undergraduate degree in Dietetics from the University of Central Arkansas and my internship program at the University of Arkansas for Medical Sciences. After passing my registration exam, I landed my first job at St Vincent's Medical Center in Little Rock Arkansas. This is where my joy of cooking demonstrations and the spark for diabetes care began. At St. Vincent's I worked in the Cardiac Rehabilitation, Congestive Heart Failure, and Bariatric Surgery departments.
We moved to Florida in 2001 and I accepted a job at Twin Cities Hospital in the Cardiac and Pulmonary Rehab program. At Twin Cities I met some amazing individuals that mentored me into becoming a Certified Diabetes Educator. I was also introduced to my other passion which is eating disorder clients. I worked at Twin Cities for 13 years and was the Coordinator of the Diabetes and Nutrition Education program.
In preparation to pursue private practice, I graduated with my MBA from South University in 2013. In 2014 I left my position at TCH to pursue private practice. I branched out on my own and opened Emerald Coast Diabetes & Nutrition Center. The focus is education, empowerment, and helping others. I have expanded in my role to help others by becoming a Certified Intuitive Eating Counselor in January 2020. With this additional skillset, I can help my patients begin to heal their relationship with food and their body. I love my patients and I love to make them smile. It brings me so much joy to provide nutrition care to our community with a kind and open heart.
In my free time, you can find me spending time with my husband and two sons. I do love to cook but I don't necessarily love to cook dinner. I am unable to find the recipe for "I don't care" or "whatever" as those are the answers I get for what everyone wants for dinner. My family loves to spend time at the beach or on the water. I am so thankful to call the Emerald Coast of Florida home. My husband and sons also say I have an addiction to painting as I also enjoy redoing furniture and other crafts.
Check out Deanna's interview with DeliveryRank!
"A Holistic Answer to Heal and Manage Diabetes"